About Moscow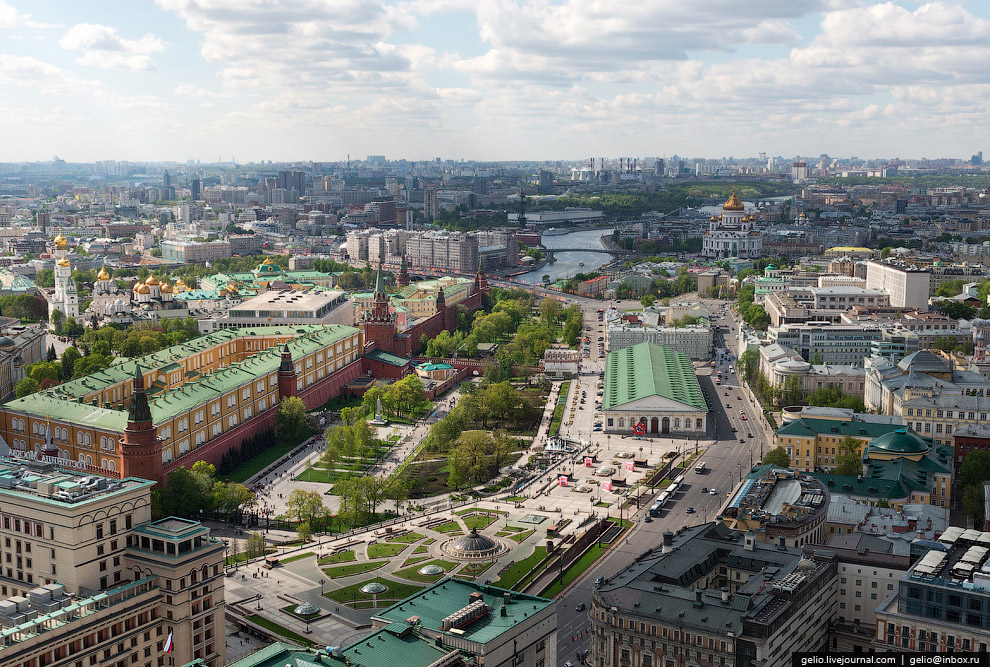 Moscow has always divided opinion… you can love Moscow, you can hate it, but Moscow will never leave you cold. Our city has an ancient history. It has first been mentioned in the official sources 870 years ago, but the oldest archaeological evidence date back to the Stone Age. Moscow is a major cultural and tourist center not only of Europe but also of the whole world. The city is an open textbook of Russian history. The history, which was written a long time ago and is being written now.
Visiting Moscow, you can become a part of its history, take a dip into previously unknown and get hold of its secrets. Everyone will see "their own" Moscow, because it is so diverse. It is the home of more than 12 million people of different nationalities and religions. Moscow is the spiritual center of the world's religions.
Alongside the Orthodox churches and monasteries, which are visited not only by the tourists but also by a huge number of pilgrims, here you can also find mosques, synagogues, Catholic and Lutheran churches, Buddhist pagodas, Armenian and Georgian churches. Moscow is a welcoming city, carefully observing its traditions, it respects and never rejects the culture of its visitors. Moscow is open for you around the clock. Here one can find a huge number of museums, galleries and exhibition halls. The central streets of Moscow are important heritage assets, where each house tells you its own story. In Moscow there are a lot of parks, gardens and beautiful alleys where you can walk and relax.
Hardly anybody knows that in Greater Moscow area there are manors of XVII – XIX centuries, which impress with their size, interior decoration, beauty and exciting history.
The weather in Moscow is as surprising as the city itself. In summer, the air warms up to 35°C (95 °F) and in snowy winters the temperature can reach -25°C (–13 °F). The weather seems to be challenging you, but if you embrace it, you will be generously endowed by its beauty.
Spectacular opera, ballet and theatre performances for any taste and budget will help you to pass time in the evenings and rainy weather days. But if you want to relax and enjoy a conversation about Moscow, you can sit in a cozy cafe with a cup of tea or coffee or try some national dish at a Russian restaurant of local cuisine. Take the kids with you! After all, travel broadens the horizons of the child, even at an early age. The smallest kids will be interested to take a walk in the parks and gardens, looking at the butterflies, unique plants, flowers, or fish, whereas the older children will be able to learn about the mysterious outer space in Moscow Planetarium, Museum of Aviation and Astronautics, or gape at the military vehicles and railways.
And for the most daring there is an opportunity to take part in the festival re-enactment of battles from different historical periods, where you can learn firsthand how people lived in these lands many centuries ago.
At night Moscow will come out in all its vibrant glory and its colorful lights. Its enigmatic history, full of mysteries and legends, will seem even more mystical than in the daylight.
Of course, you must have heard about the Kremlin, Red Square and the Tretyakov State Gallery. On the Internet you can find a lot of pictures of the most famous sights of Moscow. But if want to learn not only about the centre of our capital but rather see Moscow with the eyes of its citizens, dig out what is not written in the guidebooks, discuss not only its history but also education, medicine, modern culture and the arts, etc., in that case such a journey will become an unforgettable once-in-a-lifetime experience.